We have a variety of used feed and grain equipment for sale throughout the year. Contact us by calling either 563-380-7399 or 563-427-3708 or by email at hawkeyegrainsystems@outlook.com for purchasing information.
ALL THIS EQUIPMENT HAS BEEN TAKEN DOWN AND READY TO SHIP
Hover over each picture to see a larger version.
---
1 1/2 Ton Mixer - $1,200.00
---
Fan W/ Dust Collector - $2,750.00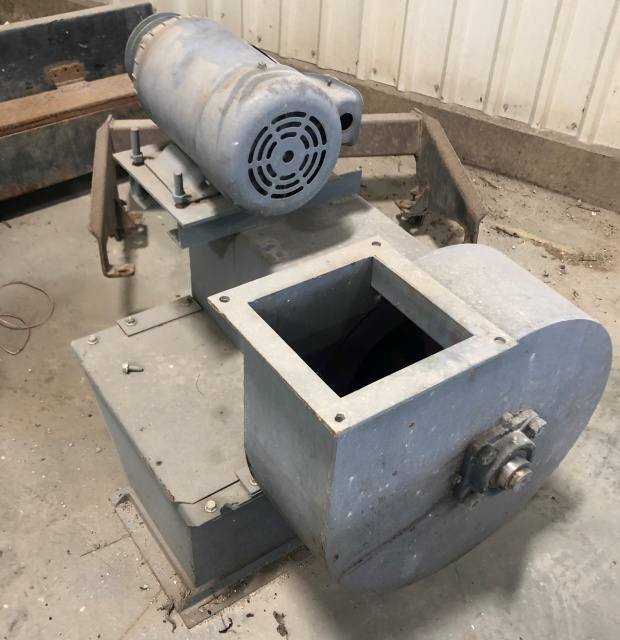 ---
---
Gravity Feeders (4) - $1,000.00 each
---
Scalper - $12,000.00
15' 4.5" wide, 5 hp motor
---
SUPERIOR Distributor - $1,700.00
6 hole, 45 degree - 8" galvanized
---
Two Single Pair Roller Mills.- $1500.00 each
---
CPM 7722-6 Pellet mill $360,000.00
200 HP 3phase
2, 22x6.1 dies
extra set of rollers
feed screw, steam chamber, soft start and linear system included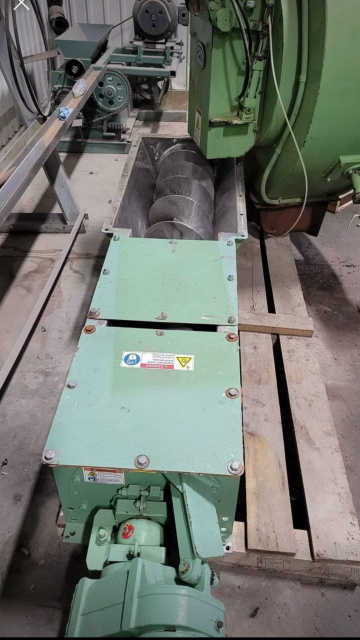 CPM 3G3 Vertical Cooler w/ Fan - $18,000.00
---
---
Schutte Hammer Mill - $4,200.00
---
Sewing Belt Bagger
---
SUPERIOR Head & Boot
Boot 11" wide, 34 1/4' long
---
7 1/2 Ton Agra Roll Mixer - $19,500.00
---
9' Diameter Cyclone - $3000.00
---
Rapat Double Electric Distributor - $24,500.00
New - Never used

12" inlets

6 - 16" Outlets
---
Air Bagger, belt conveyor
---
---
M-C 675 - $21,000.00
LP or Natural Gas

Single Phase or 3 Phase
---